This blog was written for renters, real estate investors, anyone curious to see the actual up-to-date facts (stats) on what is happening in the market place, and lastly, for myself. I love crunching numbers on the rental market vs. listed price in various cities across British Columbia, which is why I am a licensed Realtor and hold a CPA designation. Because of this, I hold real estate investments in the Okanagan and on Vancouver Island, because I saw the opportunities.
Analysis
To generate these graphs, I first data entered up to 101 rental listings for each city, then pulled current MLS listings for each city, analyzed and compared the data by putting it into graph format. The results speak for themselves. Below you will see which cities generate the highest return on investment, if you're a real estate investor. If you're a renter, you'll see what's the most expensive and cheapest cities to live in southern BC.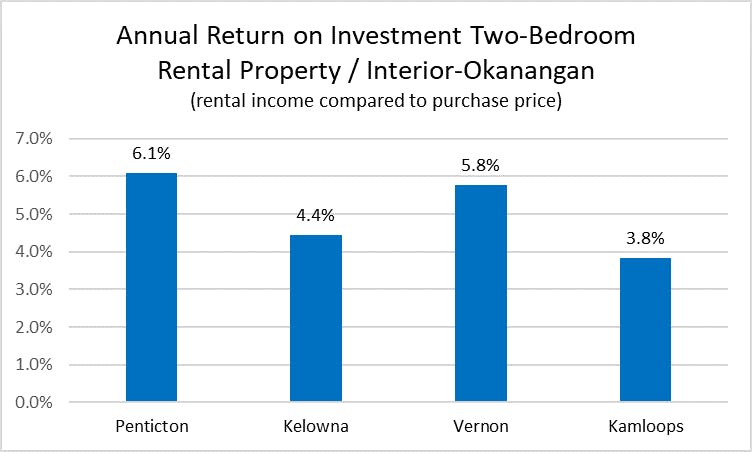 Best cities to invest in
As you can see, the best performing two bedroom real estate investments would be in: Penticton, Vernon, Courtenay, Campbell River, Abbotsford and Chilliwack.
Best cities to rent in
If you are a renter, the cheapest cities to find 2 bedroom rentals are in: Kamloops, Campbell River and Mission.